GoPro's Massive Use of Fake Reviews on Amazon
October 11, 2016
---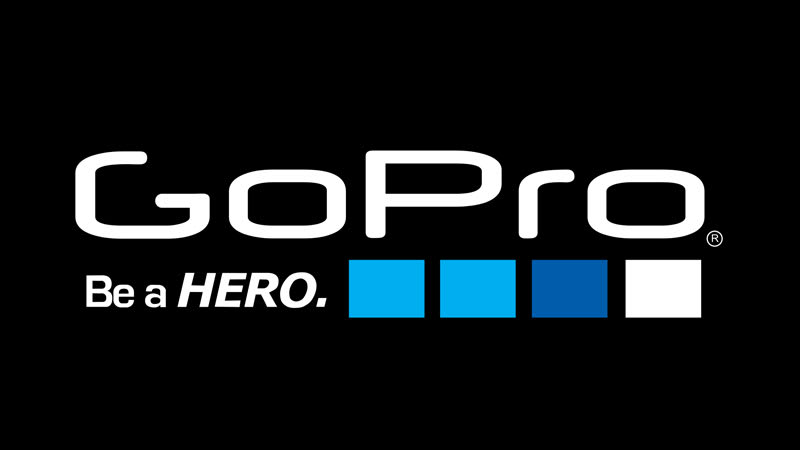 FakeFilter analyzed over 4,500 Amazon reviews from 14 different GoPro models. The models ranged from the Hero 3 to Hero 4+ series and the reviews were all written from November 2012 – September 2016. The analysis revealed that GoPro's real consumer product ratings are quite low, their products are heavily subsidized by fake 5 star reviews, and when measuring real consumer satisfaction people are actually happier with knock off action cams.
GoPro Reviews 2012-2016
Data as of 10/11/2016 based on a random sample of 4,503 Amazon reviews
Let's look at a sample GoPro fake review
1. Check out this review.
2. Now check out the reviewer's other reviews.
3. Scroll down to July 18.
Among the 41 items the user gave 5 star reviews to that same day you will see the GoPro. Nearly all of these reviews are written with the same style and diction.
The reviewer either leaves very short 5 star reviews without any concrete detail on the product, or the reviewer leaves 5 star reviews for stuff they got for free in which case they write up a small paragraph. Regardless, every single one of these reviews is extremely likely to be bias or fake.
Just how many fake reviews does GoPro utilize?
It's impossible to give an exact number for two reasons. First not every single GoPro review has been analyzed and second it's impossible to detect with 100% certainty which reviews are fake and which are not. However, we can say that with a very high degree of certainty that close to 1,250 of the GoPro reviews we analyzed are fake -- about 28%.
Individual Product Breakdowns
Why doesn't Amazon do anything?
The most probable theory is that it would cost Amazon money if they gave accurate star ratings for trendy and expensive items like GoPros.
• Amazon makes a high margin from selling large numbers of GoPros
• When GoPro succeeds, Amazon succeeds
There is no incentive for Amazon to do anything about GoPro's fake reviews unless Amazon were to enter the action cam market themselves and have a product that gets them higher margins. Until then, letting the truth out on such a huge brand would cost Amazon money. While nobody except for Amazon insiders could possibly know this, it is entirely possible that Amazon will turn a blind eye to high margin brands and manipulation of their star ratings. We could take that theory a step further and speculate that Amazon's star rating algorithm is more aggressive on low margin products that share space with high margin products, e.g. knock offs.
Why don't people like their GoPros anyway?
GoPro isn't worth the high price
First let's look at something that doesn't happen very often. In the ActionCam product space, cheap knock off cameras are performing better with consumer satisfaction than expensive GoPros. Recall that FakeFilter filters out sponsored or "incentivized" reviews as well as fake or low quality reviews. Next the remaining real consumer reviews are weighed individually on their quality to come up with our highly accurate star ratings which are a true representation of consumer satisfaction. With all that in mind, GoPro is completely swept aside by Sony, as well as a smattering of cheap knock-off cameras that are all basically using the same rebranded hardware.
You can see how all action cams rank here.
That should tell us that price has a lot to do with consumer expectation in this product category. In a day and age where nearly all cell phones ship with decent quality digital cameras, it would make sense that consumers position any purchase of a "camera only" device to come with some special features. GoPros cost hundreds of dollars, the knock offs are frequently under fifty. So perhaps consumers are fine with whatever issues come with a knock off because they only spent $50 on it to begin with. GoPro frames itself as something special with $200-500 price tags, and they could be right, but not all consumers seem to get it.
The cameras are problematic and users have a hard time with customer service
Of the real 1 to 3 star giving consumers in our sample:
• 23% had problems with GoPro's customer service
• 46% had problems with their devices freezing, breaking, or having other software malfunctions
• 27% had problems with their device's battery
How does the new GoPro Hero 5 series rank? Is GoPro getting better?
Unfortunately, there is large enough sample size of consumer reviews for FakeFilter to properly analyze the Hero 5 series at the time of writing this. Certainly there will be soon. Overall, GoPro's product line is showing improved organic ratings with newer models and there are considerably less possible fake reviews being written for GoPro products. Perhaps fake reviews were just an ends to a means to get GoPro through growing pains, only time will tell.